The kitchen is one of the most used rooms in the home. It isn't only a place for cooking and preparing food; it is also where you eat, gather with friends and family, and possibly even work. Therefore it is essential that it functions well and you'll want to keep it looking up-to-date and on-trend. Each year, interior design trends evolve and adapt to homeowners' current needs and wants, bringing about new designs and looks. So if 2023 is the year you have decided to upgrade your kitchen, here are some top trends that will give the room a much-needed lift.
Combine Different Materials and Textures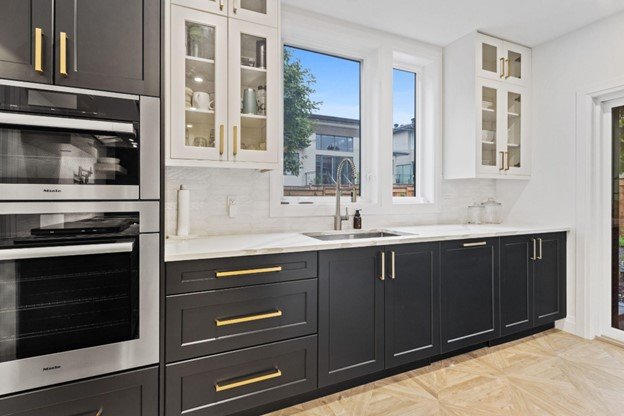 https://unsplash.com/photos/eEkAqh5L4h0
Combining different materials and textures in the kitchen can really transform it into a space that blends style and functionality. Choosing and integrating various elements can bring about a good balance that adds a new lease of life to your current design. For example, if you have wooden cabinets, why not add some new chrome pulls that look both sleek and modern while making both materials pop? Or if you have dark, black, or white cabinets, add a touch gold finish for the cabinet pulls, even if your sink and appliances use different finishes. The contrast will enhance the cabinets, and while you're at it, some ceramic or porcelain tiles for the backsplash could add depth that can improve the overall look of the kitchen.
Update Your Countertops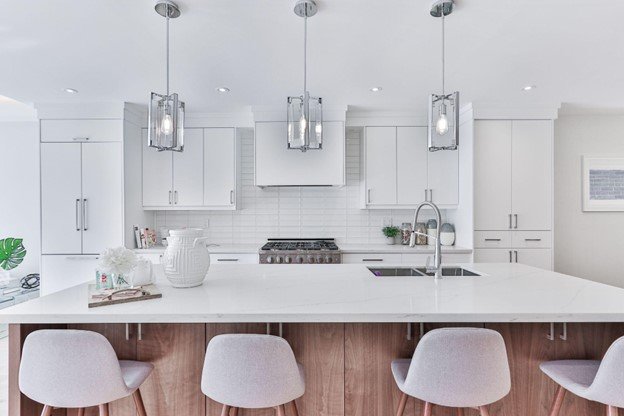 https://unsplash.com/photos/I58Xjx0zzBQ
One of the biggest trends in kitchen design in 2023 is incorporating new countertops. It is one of the main priorities for homeowners when remodeling their kitchens and for good reason; it can give the room a whole new look. Taking into account how much countertops can influence the overall appearance of the room as well as the average cost being between $1,500 and $4,500 to install, which accounts for almost 40% of the cost of a full kitchen remodel, you'll want to take your time in making the right choice. Countertops come in a range of materials and colors, so depending on the rest of the space and your budget, you'll opt for whichever works best for you. One thing is certain, however, they can revive your kitchen design. Mixing the materials and colors with other features will elevate the space, even if it is the only thing you decide to upgrade.
Introduce Hidden Storage
Considering that a majority of 65% of experts say that improving functionality will be homeowners' top priority this year, you can elevate your space by not only improving aesthetics but by also making the kitchen work better for you. There are many hidden storage ideas that you can choose from to enhance your kitchen, from roll-out pantry cupboards, to toe-kick drawer slides. The amount and type of storage you can add will ultimately depend on the layout and size of the room, but there are enough possibilities for all kinds of kitchens.
Add Attention-Grabbing Lighting Above Islands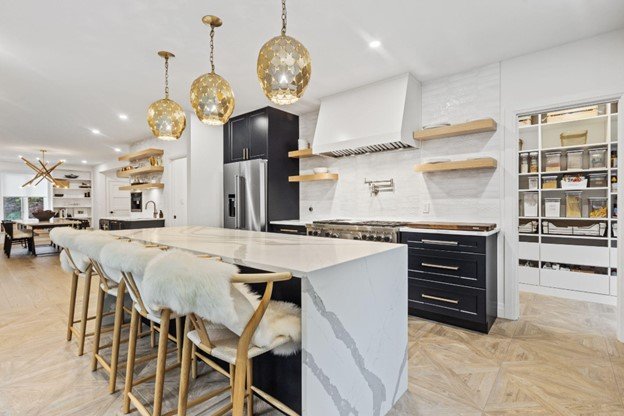 https://unsplash.com/photos/5M5NGUZEpjs
Nothing elevates your kitchen design more than making a statement by incorporating attention-grabbing lighting fixtures above islands. These fixtures not only serve as task lighting but also act as striking focal points that lift the overall design. Pendant lights, for example, with their diverse shapes, sizes, and finishes, offer a way of adding personal style. The play of light and shadow that comes from the different options available adds depth and a bit of drama to the kitchen, drawing the eye and creating a dynamic atmosphere.
Go Vintage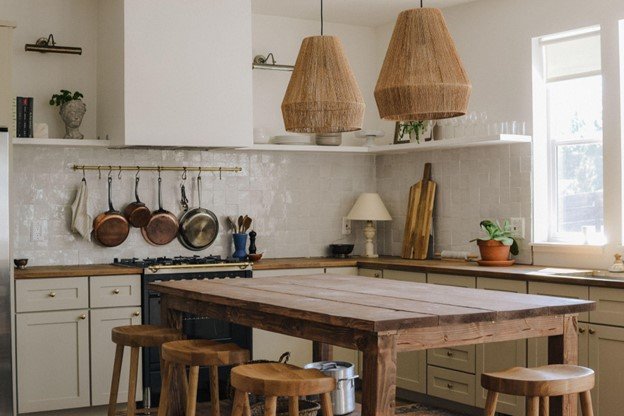 https://unsplash.com/photos/WHwu_Pzo37s
Incorporating vintage elements into the kitchen design can add a charming and nostalgic feel. One way to achieve this is by incorporating vintage-style cabinet hardware. Old, European touches that are rooted in ancient practice are small yet impactful details that can instantly transport the space back in time, evoking a sense of nostalgia and character. Vintage-style cabinet hardware often features intricate designs, ornate patterns, and unique finishes such as brass or antique gold. They bring a touch of elegance and craftsmanship that can elevate the overall aesthetic of the kitchen. Pairing these handles with classic shaker-style cabinets or distressed wood surfaces further enhances the vintage appeal. The combination of old-world charm and modern functionality creates a space that feels both timeless and inviting and is very much on-trend in 2023.