Remodeling a kitchen can be a great way to update and add value to your home; however, it can also be a costly venture. According to Remodeling Magazine, a mid-scale kitchen remodel can cost up to $56,000. What if your budget simply isn't that high? Is it possible to add new life to your kitchen without breaking the bank? With a few smaller scale do-it-yourself projects, you can get a great updated look that fits your pocketbook.
Refinish or repaint instead of replace
Turn something old into something new. Cabinets are the heart of a kitchen and the most visible aspect of it. If replacing your cabinets is not in the budget, then try giving your existing cabinets a face-lift by refinishing or painting them. Keeping the original boxes can save thousands of dollars.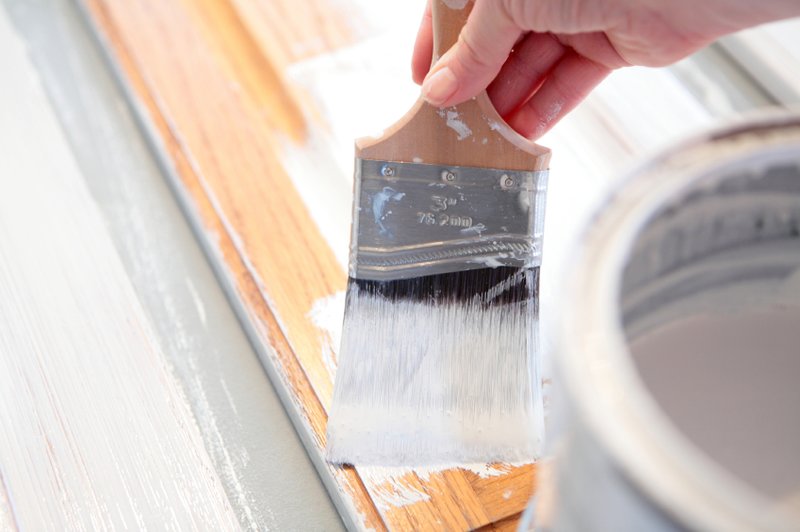 New Cabinet Hardware
Tired of your kitchen hearkening back to 1970's retro glam? If harvest gold and avocado green aren't your style anymore, simply switching out the dated hardware can be a quick way to modernize.  Emtek offers cabinet knobs and pulls in styles ranging from American Classic, to Rustic, to Contemporary and more.  The hardware in your home can be an essential part of a comprehensive design theme, so don't overlook them when searching for ways to create a new look. Good hardware can dress up a kitchen and finding quality pieces will enhance the overall look of your cabinets.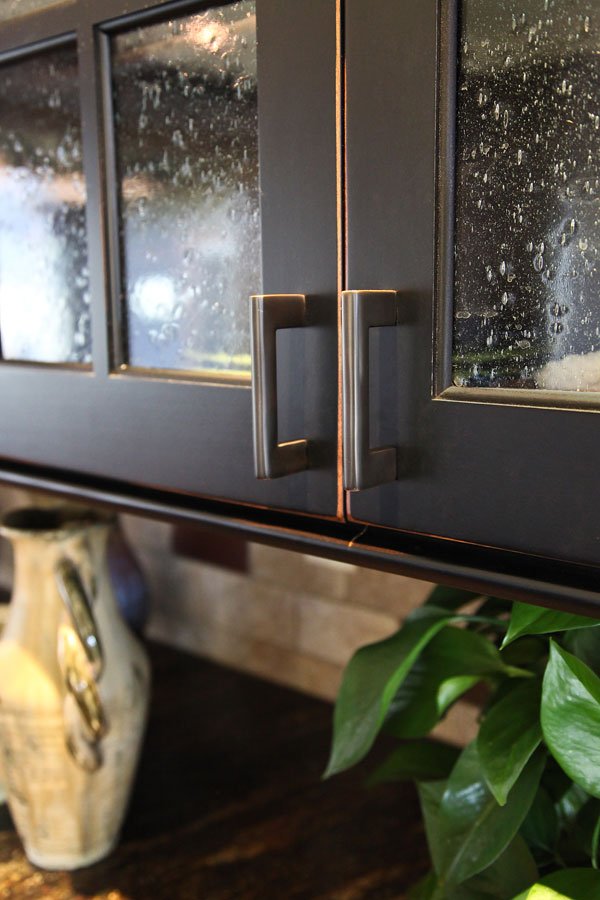 Add a new back-splash
A new back-splash is a great way to add visual interest or tie the room together. Try a mosaic tile for a kitchen that needs color and a bold statement. For a kitchen that is already busy, a neutral tile can act as a transition piece that pulls the décor together. You can even install a back-splash yourself and save money on hiring a contractor; some back-splashes even come equipped with a simple "peel and stick" set up.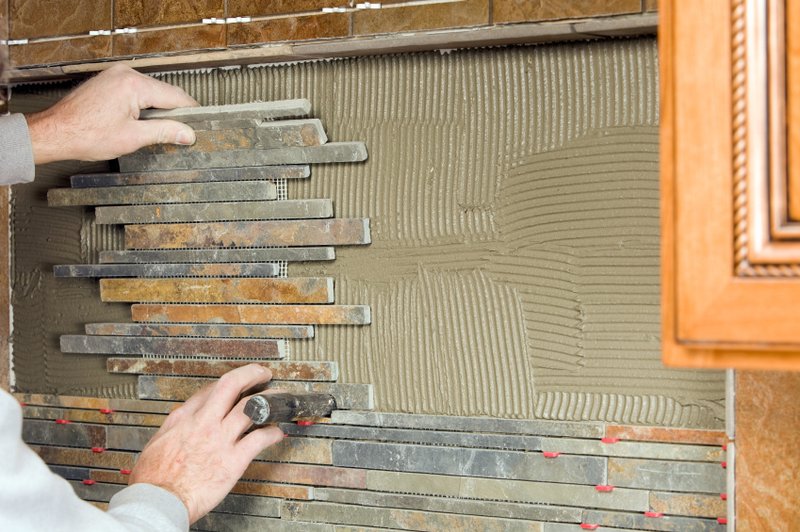 Add a new countertop
This has the potential to be a pricey venture; materials like granite and stone have high price tags. If you're looking to update kitchen countertops, but don't want to spend too much, try a tile countertop. You can create your own pattern from tile remnants and create a custom look. Ceramic tiles carry a lower cost than most other countertop materials and provide a great way to update your kitchen for an affordable price.  If you don't want tile for your kitchen, Corian is a material that looks similar to the more expensive granite but at a fraction of the cost.