For its fourth consecutive year, Emtek has been honored by the American Design Excellence Awards (ADEX) for its innovative door and cabinet hardware products. Our company was given six awards for 2013, which include new designs ranging in style from traditional to contemporary.
"We've really pushed ourselves to create a variety of products that will appeal to any design style. But more than that, Emtek has always striven to create works of art that are eye catching and beautifully crafted," said William Zhang, Head Designer at Emtek. These efforts have not gone unnoticed by the design industry and The Design Journal's ADEX awards have helped showcase this leading-edge design work.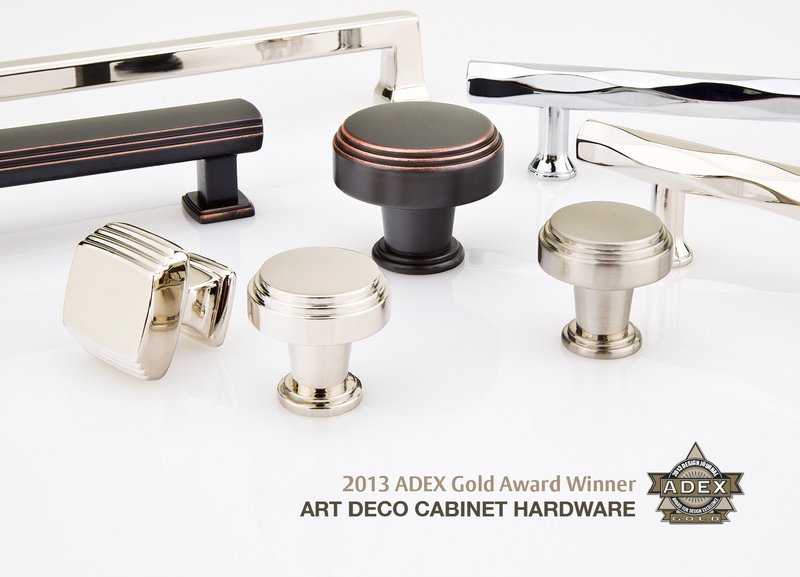 Gold Award winning Art Deco cabinet hardware has a rich and bold aesthetic of the Art Deco period, captivating with its geometric architecture. The glamorous appeal of a bygone era is perfectly captured in these cabinet knobs and cabinet pulls.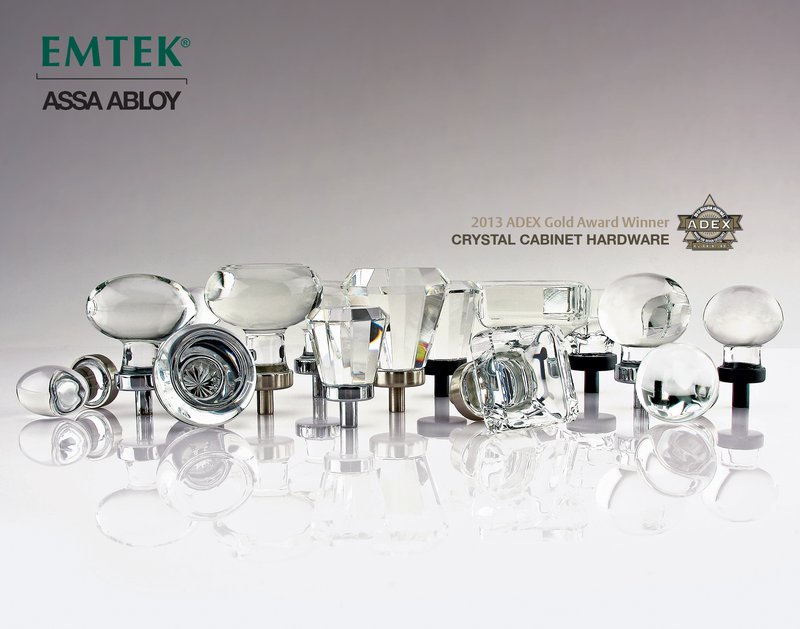 Gold Award winning Crystal Cabinet hardware collection adds brilliance and beauty to any home. The shine of crystal naturally catches the eye and takes any kitchen from average to stunning.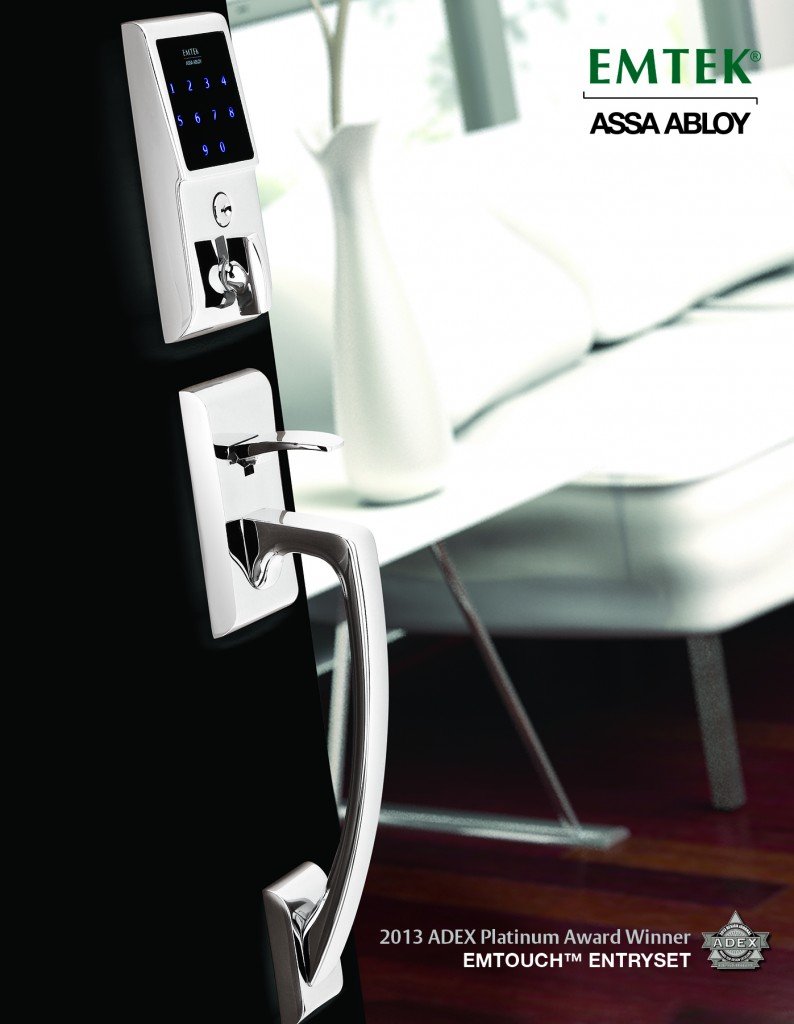 Platinum award winner, EMTouch entry set represents more than a sleek, contemporary style, but also incredible development in technology. The Emtouch's touchscreen, with up to 20 programmable codes, offers homeowners the ability to secure their front door without the use of the traditional keyed entry.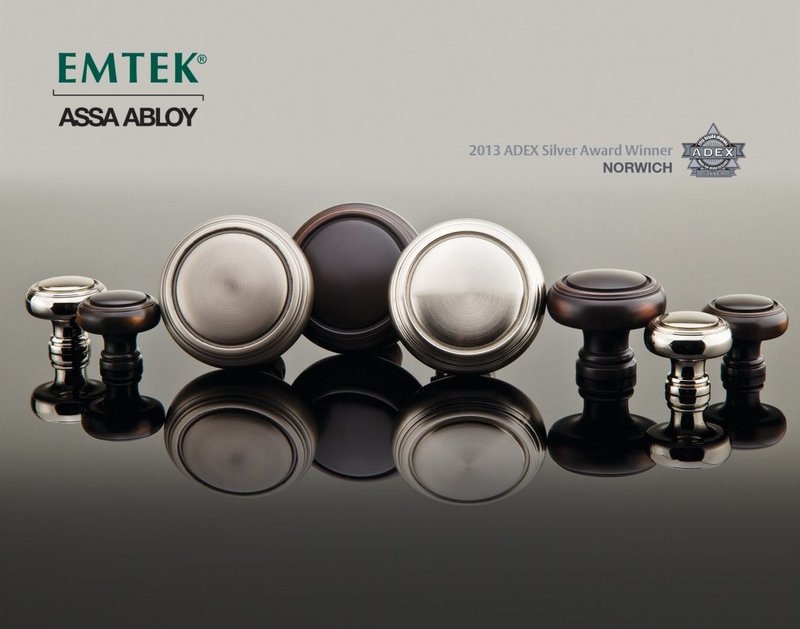 Silver award winning Norwich door knob from Emtek's American Classic collection is made from solid brass and has an understated, yet elegant aesthetic with broad appeal.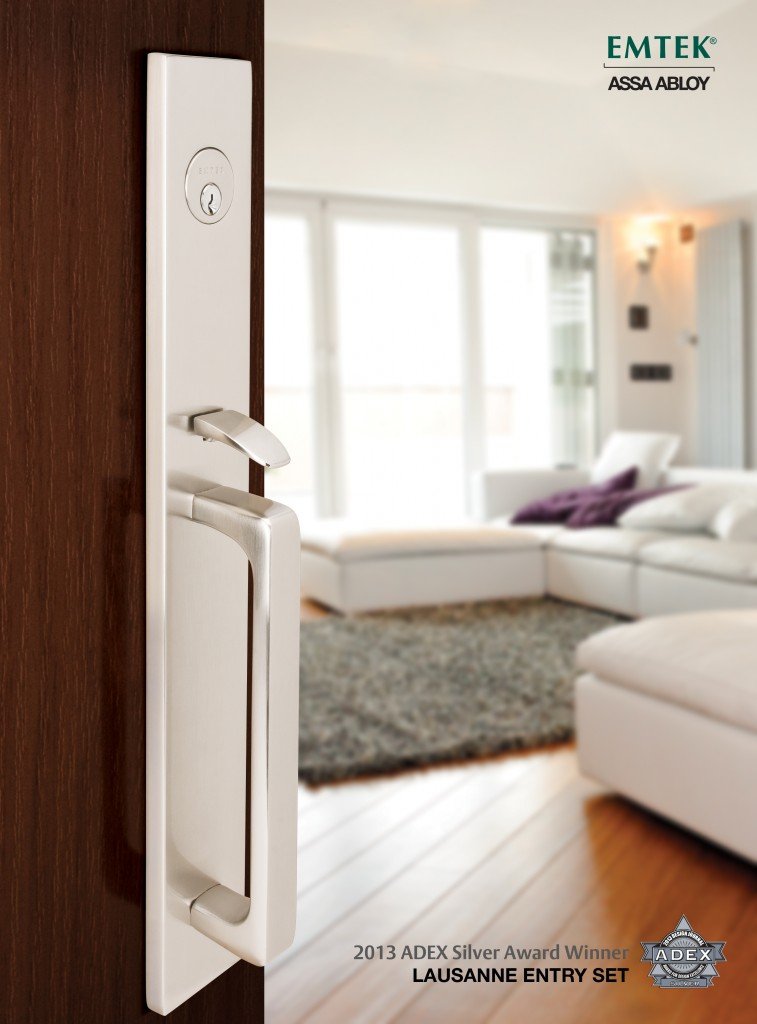 The Lausanne entry set boasts a sleek contemporary look that won it the ADEX silver award.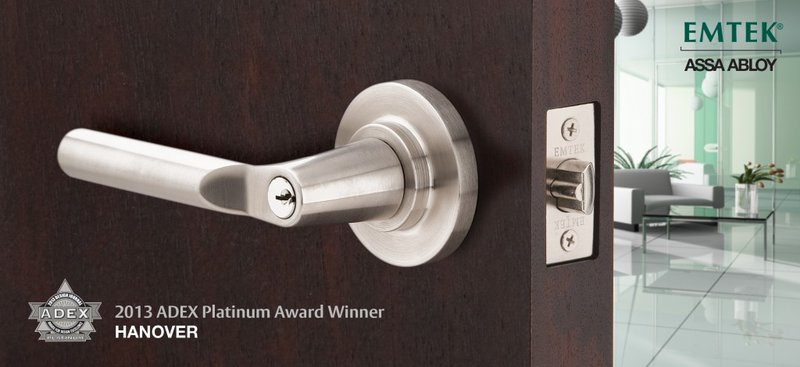 The Hanover is an entirely new, contemporary design by Emtek as part of the key in lever collection.